If like me you are a cheap skaggy student and you want to save some pennies, here's a warm super unstylish way to stay cozy and warm and cut down on gas bills!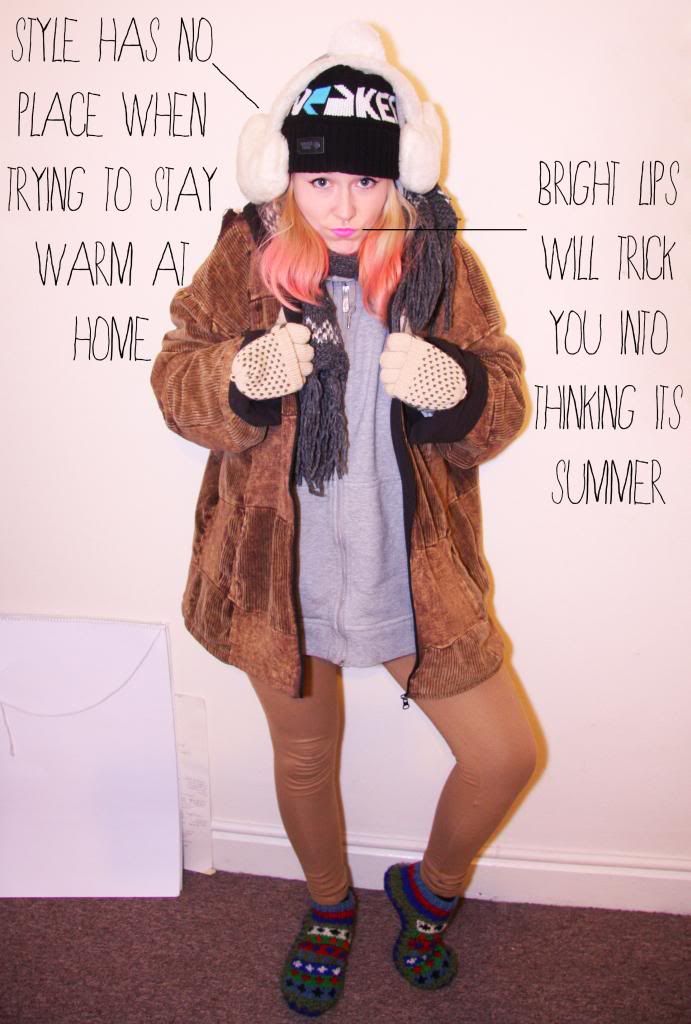 Here's a break down on what I've got on!!!
1x Earmuffs
1x Hat [Footlocker]
1x Scarf
1x Vest
1x Long sleeve tshirt
1x Snug small jumper
1x XL Boyfriend's Nike Hoodie
1x Boyfriends super cozy skuzz bag jacket
1x Pair of flip mit Gloves [Topshop]
1x Pair of tights, under
1x Pair of thick leggings [Topshop]
1x Pair of boring black socks, and finally
1x Super snazzy festive slipper socks! [2011 Christmas present]
13 total layers = COZY WINTER FUN TIMES
Now be a good student and do some work bitches!